At Cakes With Attitude We Love Cake
A ttitude. It's a state of being, a state of thinking, but most importantly, a state of doing. At Cakes With Attitude, we put our heart into every custom cake we create. We only use the best ingredients for everything we do – Belgium chocolate, real sweet butter, pure vanilla, and real fruit purees. Our detail and custom decoration work is delicate, finessed and meets the exacting requirements of our Red Seal pastry chef. Our goal to provide the best customer service combined with our touch of class has quickly made us the top choice in high quality, high end custom wedding cakes. Get your attitude shifted with the Cakes With Attitude experience.
Quality from start to finish.
Customized the way you want.
Always from scratch, small batch recipes.
Peace of Mind comes standard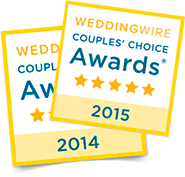 2014/15 Couples' Choice Award Winner
~ From All of us at Cakes With Attitude ~
Thank you for making us Calgary's best local Wedding Cake vendor for 2 years in a row!
---
"We want to pizzazz up your cake and make it the best you have ever had."
-Natasha Schick
Pastry Chef, Cakes With Attitude
---
Decadence at Its Finest!
Experience the Cakes With Attitude difference with one of our Signature Desserts
---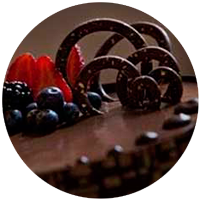 Death By Mousse
Our take on Death by Chocolate. This ludicrously rich and velvety chocolate mousse will tantalize your tastebuds and have them screaming for more. Your blood sugars will spike, your heart rate will quicken, and you could even experience blindness. But trust us, it's worth it to be trampled by this mousse.
---
Key Lime Madness
Do you have any idea how many key limes go into our classical Key Lime Pie? Neither do we - we lose count after squeezing the life juice out of the 2nd bag.
With a crust baked to perfection and a key lime filling that would make an Iron Chef jealous, this pie is guaranteed to make at least your taste buds tingle with ecstasy. Sure it's expensive, but it's cheaper than a flight to Miami, FL.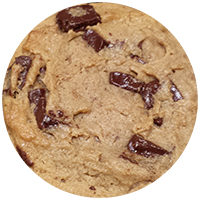 "Granny's Got Nothin" Cookie
Testimonials
What others say
I just want to thank you for my amazing wedding cake! It was beautiful and delicious and I will definitely be using your services in the future. You made my cake exactly like the picture I provided and I couldnt be happier.
Amazing job on the cake! It looked great and matched the picture I gave her perfectly! Was delivered on time and without any mistakes!
Cakes with Attitude was great! They accommodated all of our ideas and requests. The cake was delicious, beautiful, and exactly what we had envisioned!