Welcome to the Cakes With Attitude Cake Configurator. Not as fancy as one of those custom vehicle builders, but guaranteed to make you drool more. Create your perfect blend of flavours and then use our quote form to tell us what you want.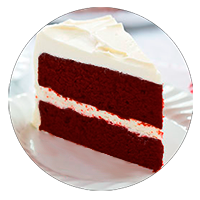 1
Pick Cake Flavor
Every cake batch we bake is made from scratch. No mixes, preservatives or anything else your kid can't pronounce.
2
Pick Fillings
If you're the traditional type go with an Italian Buttercream. Bit of a wild child? Try one of our premium fillings instead.
3
Pick Exterior Flavor
If it's for a wedding you'll want vanilla or chocolate fondant for a clean, elegant look. Anything else, go nuts with creativity.
Cake Flavours

---
Start by picking your cake flavour. All cake flavours below can be used for wedding cakes, birthday cakes and even 3D carved cakes.
For custom cupcakes we can make them in any cake flavour below except for Marble.
Gluten or Egg Free versions are available for all below cake flavours except for Carrot.
---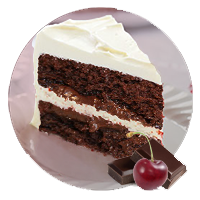 Chocolate Cherry
A succulent combination of chocolate and cherries, this decadently rich cake will satisfy your craving for chocolate plus tantalize you with the sweetness of cherry. The perfect combination.
---

Chocolate
If you call yourself a chocoholic, this is the cake for you. Imagine layers of rich, moist chocolate cake interspersed with layers of your favorite frosting. Taste the rich, chocolate goodness.
---
Vanilla
Everyone loves the flavor of a vanilla cake, yet we make ours even more special. With freshly ground vanilla bean, you'll have to go back for seconds.
---
---
Confetti
Your favorite white cake gets a punch with confetti sprinkles added in. Kids especially love the bright colors and the sweet taste. Perfect for birthdays.
---

Marble (Black & White)
Having a hard time choosing between chocolate or vanilla? This sumptuous concoction gives you the comforting flavors of both vanilla and chocolate marbled in one cake.
---
Red Velvet
A succulent red cake layered between decadent white cream cheese frosting. One piece will leave you panting for more. Try it with vanilla buttercream if you don't like cream cheese. Simply divine.
---
---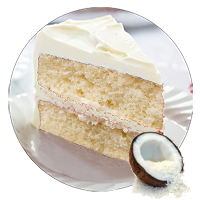 Coconut
A coconut concoction to tempt your taste buds. Made with sweetened shredded coconut in a white cake, this is heaven for coconut lovers.
---
Lemon
Fresh lemon cake that is moist and has a bit of tartness to it. A truly refreshing dessert after a meal or event, people always reach for seconds.
---

Carrot
This isn't your mother's carrot cake. We combine the freshest spices with raisins and pecans to give you a burst of flavor like no other.
---
Italian Buttercreams & Fillings

Our Italian Buttercreams are smoother, less sweet and delightfully tasty. They are suitable for interior layer cake fillings or as an exterior icing.
All our buttercreams use real flavour extracts or fresh fruit and other ingredients to achieve phenomenal flavours. Your mouth will thank you.
---
Belgium Chocolate
A chocolate buttercream filling made with decadent Belgium chocolate for that sensuous flavor that melts in your mouth.
Vanilla Buttercream
The most fragrant vanilla is used for our rich vanilla buttercream filling. Enliven any cake with a fresh vanilla filling.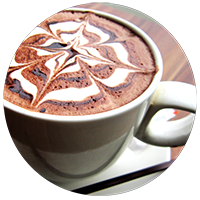 Mocha Buttercream
Mocha buttercream filling is an indulgent burst of chocolatey goodness to add to any flavor cake to make your mouth scream for more.
---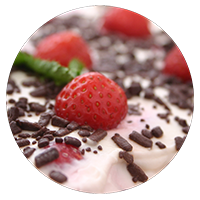 Strawberry Buttercream
Fresh strawberries are pureed and folded into a buttercream filling, giving you a rich strawberry flavor that bursts onto your tongue.
Raspberry Buttercream
The tart sweetness of fresh raspberries are combined with buttercream to create a filling that is rich in flavor and good with any cake.
Blueberry Buttercream
Fresh blueberries are pureed and folded into a buttercream filling to delight your senses with this berry sweetness.
---
Orange Buttercream
Freshly squeezed oranges make a sinfully delicious buttercream filling to add a dash of citrus flavor to any of our moist cakes.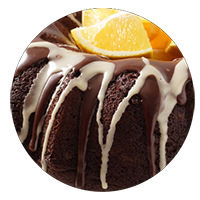 Chocolate Orange
Imagine chocolaty goodness combined with freshly squeezed oranges to make an extravagantly delicious buttercream filling.
Lemon Buttercream
Fresh lemon with a bit of tartness in a butter cream filling that provides a citrusy burst of flavor to refresh your palate after a meal.
---
Cherry Pie Filling
The crisp sweetness of fresh cherries is pureed and folded into a buttercream to make a cherry delight that will keep you coming back for more.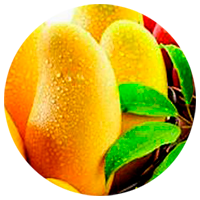 Mango Buttercream
The exotic sweetness of a mango with its unique flavor is pureed and folded into a rich butter cream filling that will have your taste buds begging for more.
Coconut Buttercream
Only fresh shredded coconut goes into our coconut buttercream filling. Taste the exotic flavors when matched with a succulent cake.
---
Hazelnut Buttercream
The robust flavor of hazelnut is combined with a butter cream filling to make an exquisite tasting filling that pairs well with any of our cake flavors.
Mint Buttercream
The fresh, invigorating taste of mint is combined with a luscious butter cream to give you an incredibly vibrant flavor that pairs well with most cakes.
Cream Cheese
Decadent and rich, cream cheese buttercream filling fills your taste buds with its unique flavor and goes exceedingly well with any cake flavor.
Premium Options & Fillings

When ordinary just isn't enough, you'll want our premium fillings and other cake options. These hand crafted delights will truly make your cake a special one.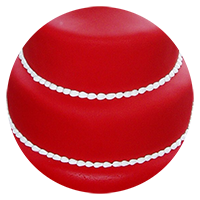 Fondant wrapped
Get sleek, smooth style with Vanilla or Chocolate flavoured fondant. Available in many different colors (custom tinting available).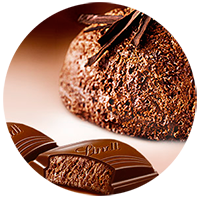 Lindt Semi-Sweet Chocolate Mousse
The delightful taste of Lindt Semi-Sweet chocolate in a light and airy mousse. Decadently delicious.
White Chocolate Raspberry Filling
What could be more sensuous than combining white chocolate and raspberries into a premium filling that is rich and sweet and leaves you wanting more.
---
Fresh Lemon Curd
The ultimate in fresh lemon tartness gives your taste buds a burst of premium flavor that you won't easily forget.
Chocolate Ganache
There are no words to describe chocolate ganache other than sinful. Available with fresh raspberries or strawberries, or with caramel and pecans.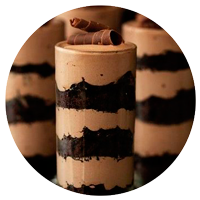 Chocolate Kahlua, or Chocolate Bailey's Filling
How to describe the intense flavor of a premium filling with either Chocolate Kahlua or Chocolate Bailey's — decadently delicious.
---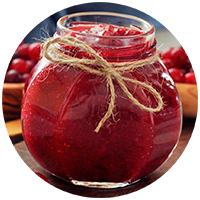 Premium Preserves
Imagine your favorite preserve flavour in a premium filling. Raspberry, Strawberry, Saskatoon, Mixed Berry, Orange Marmalade.
Pudding & Pie Fillings
Don't forget our extraordinary pudding flavours and pie fillings: Lemon, Supreme Blueberry, Gourmet Cherry, Bavarian Crème.
Chocolate and Candy Toppings
The rich goodness of shaved chocolate and a variety of other candy toppings can be added to any cake. Just let us know your preference.
---
Add Strawberries or Raspberries to Any Buttercream
Give your cake a pop of sweet flavor by adding strawberries or raspberries to any buttercream. You'll love the delightfully rich sweetness.
Cake Toppers
There are various themes to choose from: Traditional, Romantic, Monograms, Sports, Funny and even Pets.