Quality From Start to Finish
Special occasions arise all the time in life, and need to be celebrated with a special cake. Did your rec softball team place first in the league this season? That's a great reason to have a celebration! Or were you in second place? Still a great reason to celebrate. There are as many special occasions to celebrate as there are ideas for get-togethers.
Graduations. Retirement parties. Going-away parties. Baby Showers. Welcome home parties. Bachelorette parties. Christmas parties. Any national holiday! Celebrate with a moist, delicious cake.
Whatever your desire, let us share this special day with you by creating something that will make new memories to add to the many beautiful ones you already have.
Customized for You
Want a specially designed cake to celebrate your parent's retirement? We can create a one-of-a-kind specialty cake that captures the essence of what their retirement years are going to look like.
Is a co-worker going to be on leave soon with the birth of his or her first child? Commemorate that momentous occasion with a uniquely designed cake that makes a statement.
Whatever your special occasion is, celebrate it with a custom cake that is created to your specifications with your favorite flavors , fillings, and frosting.
Peace of Mind comes standard
As with every one of our cakes, we guarantee you'll be satisfied. You'll love the decadent flavors that meld together in your mouth. But, more importantly, you'll love the fact that our Red Seal Pastry Chef takes this burden from your shoulders. You need not worry at all about the cake. It will be perfect.
---
Special Occasion Cakes from Supreme to Extreme

More Reasons why our special occasion cakes will be the talk of the party
Custom Fondants and Buttercreams
We're trained specifically in the art fondant cake decorating. Our focus in on crisp, clean corners, flawless finishes, beautiful draperies and other unique designs that can only be accomplished with fondant
Design Patterns
It's a special occasion, so don't hold back. Get the exact cake you want designed specifically for your special day.
---
3D Carving
Want a 3D cake of a baby carriage to celebrate a co-worker's recent newborn? If you can dream it, we can create it.
Tiered
Why stop at one tier? With tiers, you have that many more options to create something extraordinary for your celebration.
---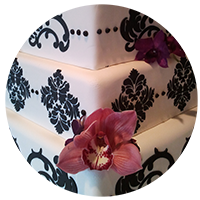 Handcrafted Sugar Flowers
Custom hand-made gum flowers, candy and ribbons can be added to your special occasion cake for a touch of class, elegance, or whimsy.
Themed cakes
Frozen, Star wars, Minions. If your party has a theme, we can supply the perfect cake to complement your decor. Nothing is off-limits.
Custom Cakes For Your Special Day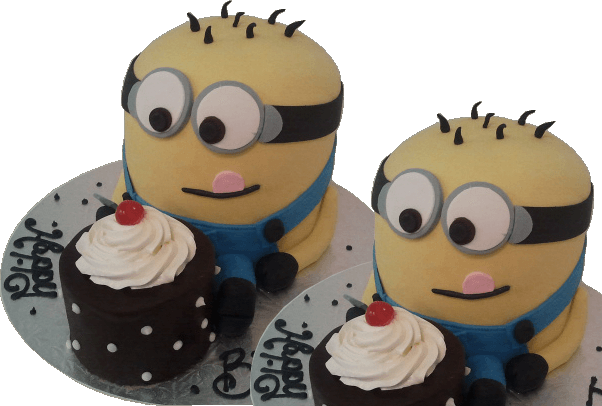 Cakes From Scratch
Only ever hand made. Only the freshest ingredients will do. Baked fresh the day of your party.
Red Seal Pastry Chef
Have a Red Seal Pastry Chef make a stunning creation for this very special day. Why chance it with someone else?
Award Winning
An award winning confectionary artisan hand crafts your special anniversary cake. It is designed to your exact specifications.
Egg and Gluten Free!
Special dietary requirements? No problem. We can make your special cake egg or gluten free, whatever your need.