Quality From Start to Finish
Birthdays only come once a year, and some of the very special ones only once in a lifetime. Commemorate your loved one's special day with a succulent, freshly baked cake from our Red Seal Pastry Chef.
Fresh ingredients are only the beginning of the magic that goes into each cake. Not only is every ingredient fresh, we also use organic, true-to-taste spices, fresh, sweet, creamy butter, farm fresh eggs, and all the rest of our ingredients are selected with exquisite care to ensure your cake's flavors are keenly tasteful. Never an imitation vanilla or anything else but honest goodness in everything we put into the cakes in our bakery.
Customized for You
Is your little girl turning Sweet 16 today? You want the perfect cake to depict what that means to her and to you. Is your little boy turning 1 year old today? He needs a special cake just for him to dig into that captures the magic of this moment.
Custom cakes come in all shapes and sizes. We follow your theme and colors in designing the perfect birthday cake for your celebration. If you prefer simple cakes with elegant lettering and piping, we can easily accommodate that. Or if you'd like something 3-D that sets the tone for the entire birthday party, we can just as easily accommodate that.
Whatever you can dream, we can create.
Peace of Mind comes standard
You have enough to worry about on this special occasion without having to wonder if the birthday cake will turn out all right. We guarantee that you'll be happy with our cakes. Let our Red Seal Pastry Chef take that burden from your shoulders. You just focus on the memories to be made on this special day.
---
Birthday Cakes from Serene to Extreme
More Reasons Why Our Cakes Blow the Top Off Any Party
Custom Fondants and Buttercreams
We're trained specifically in the art fondant birthday cake decorating. Our focus in on crisp, clean corners, flawless finishes, beautiful draperies and other unique designs that can only be accomplished with fondant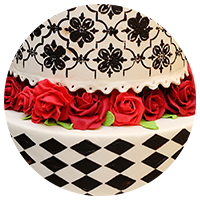 Design Patterns
It's your birthday. Nothing is out of reach. Get the exact cake you want designed specifically for your special day.
---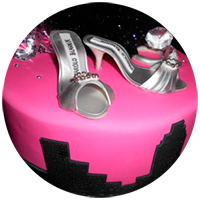 3D Carving
Want a 3D cake of a baby carriage to celebrate a co-worker's recent newborn? If you can dream it, we can create it.
Tiered
Why stop at one tier? With tiers, you have that many more options to create something extraordinary for your celebration.
---
Handcrafted Sugar Flowers
Custom hand made gum flowers, candy and ribbons can be added to your birthday cake for a touch of class and elegance.
Themed cakes
Frozen, Star wars, Minions. If your birthday party has a theme, we can supply the perfect cake to complement your decor. Nothing is off-limits.
Custom Birthday Cakes For Your Special Day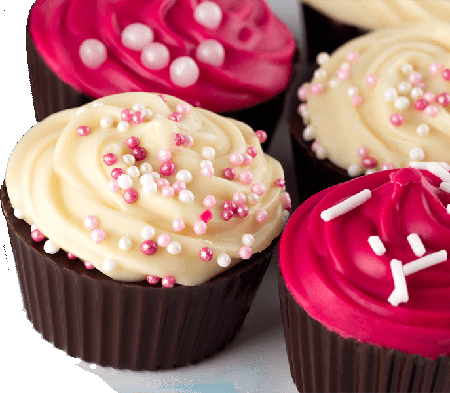 Cakes From Scratch
Only ever hand made. Only the freshest ingredients will do. Baked fresh the day of your party.
Red Seal Pastry Chef
Have a Red Seal Pastry Chef make a stunning creation for this very special day. Why chance it with someone else?
Award Winning
An award winning confectionary artisan hand crafts your special birthday cake. It is designed to your exact specifications.
Egg and Gluten Free!
Special dietary requirements? No problem. We can make your special cake egg or gluten free, whatever your need.